10th Pan European Voice Conference
The 10th anniversary PEVOC in Prague will be held under the motto:
"Celebration of Interdisciplinary Collaboration"
The main conference topics are: medicine, voice therapy, vocal pedagogy and voice science. The 10th PEVOC provides an exceptional opportunity for sharing experience in many areas, including examination methods, therapeutic and pedagogic approaches and get informed on the latest scientific results. It allows international exchange of ideas among specialists not only from Europe but from all over the world.
PEVOC10 will include a symposium of the International Association of Phonosurgeons (IAP) and special sessions of the Collegium Medicorum Theatri (CoMeT), European Voice Teachers Association (EVTA) and Union of European Phoniatricians (UEP). Furthermore, the participants may also take part in a pre-conference training course of the European Academy of Voice.
Place:
Alšovo nábřeží 12, Prague, the Czech Republic
Term:
August 21 – August 24, 2013 (Wednesday - Saturday)
Conference Language:
English
Event Organizer:
Voice and Hearing Centre Prague, Medical Healthcom Ltd.,
Spanelska 4/759, 120 00 Prague 2, Czech Republic
Chairs:
Jan G. Svec, Ph.D. and Jitka Vydrova, M.D.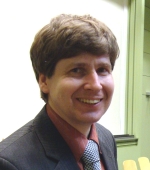 RNDr. Jan G. Švec, Ph.D.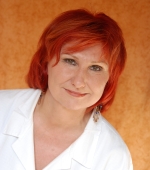 MUDr. Jitka Vydrová
Chairs of the 10th Pan European Voice Conference (PEVOC), Prague 2013