Welcome Message
Dear Colleagues and Friends!
We are happy to inform you that the 10th jubilee Pan European Voice Conference (PEVOC) shall take place on 
21-24 August 2013 in Prague.
The first PEVOC conference took place in London in 1995. This event was inspired by the idea to create a forum for exchanging experience among experts interested in different aspects of the human voice.  These experts include, among others, medical specialists such as laryngologists, phoniatricians, phono-surgeons as well as voice therapists, speech and language therapists, singing teachers and scientists who can participate in the treatment of voice disorders or assist in creating top quality examination methods.
PEVOC has been held since 1995 biannually in different European cities. It is symbolic that the 10th jubilee conference will take place in Prague. It was Prague, where the idea to pay particular attention to the medical specialty dealing with communication disorders took hold at the beginning of the last century.
In the 21st century, the topic of communication disorders has become even more relevant. An increasing amount of people work in professions that require quality interpersonal communication and voice issues affect the resulting quality of life of many individuals.
The 10th jubilee PEVOC in Prague will be held under the motto:
"Celebrating Interdisciplinary Collaboration"
The main conference topics are: medicine, voice therapy, vocal pedagogy and science. The 10th PEVOC shall serve as another exceptional opportunity for international exchange and sharing of experience, examination and therapeutic methods and scientific results among specialists both from Europe and all over the world.
PEVOC10 will include a conference of the International Association of Phonosurgeons.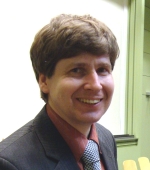 RNDr. Jan G. Švec, Ph.D.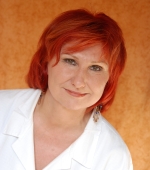 MUDr. Jitka Vydrová
Chair of the 10th Pan European Voice Conference (PEVOC), Prague 2013